Welcome To North Odisha Startup Fest -2017
North Orissa Chamber of Commerce and Industry (NOCCi) is an apex body of Industry of North Odisha, playing a proactive role for the cause of industries in the northern districts of the State. Chamber is a non-profit making organization taking up the cause of Trade, Commerce & Industry, providing policy advocacy & advisory service, wider networking & business development, education & training for grater competitiveness and distributing information etc.
NOCCi is organizing the NORTH ODISHA STARTUP FEST at NOCCi Business Park, Balasore in collaboration with the Software Technology Parks of India (STPI), NASSCOM, and department of IT, Govt of Odisha on 01/03/2017, for the first time.
The Fest would provide participants a platform to discuss their new business & enterprise idea, especially in IT field, before a group of potential angle investors, and bankers, & learn about the ecosystem in the state, along with government incentives for the IT industry. They would also learn about the infrastructure available for incubating new enterprise idea in Balasore.
Delegate Registration: Click Here or Scan this QR Code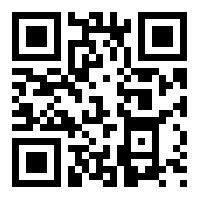 For Draft Program:- Click Here & For Odisha Startup Guide Line:- Click Here
Note:
* Limited enrolment available on first come first serve basis. On registration online, a mail would be auto sent for confirmation
* The confirmation mail to be produced at event reception for issue of entry pass. Valid student I-Card compulsory for student entry pass.